Giochi Indie - consiglio agli sviluppatori
Da consumatore attento (e compulsivo) di titoli appartenenti alla fantomatica scena indie, spesso mi diverto a seguirne le peripezie nell'universo sociale del web.
Qualche tempo fa per esempio, ho beccato questo:
Working on simplifying movement so that you move freely instead of selecting a space and then moving there. Going to be able to move around and check attacks against different enemies to let you evaluate potential actions #indiedevhour #indiedev #gamedev #beyondthewindgame pic.twitter.com/yEUVMphlyC

— Justin Lindsey (@ChronobitStudio) 7 febbraio 2018
Carino!
Mi dico subito, dopo un breve colpo d'occhio.
Una specie di Final Fantasy Tactics fatto in casa!
Ecco…dopo qualche istante, parte un piccolo deja vu:
Dev'essere almeno il terzo gioco indie che mi ha fatto pensare alla stessa identica frase.
Quindi, ho riflettuto.
Il genere di riferimento
Onestamente, credo sia pressoché impossibile che un gioco simile possa avere successo. 1
E che, allargandola, il discorso si applica a quasi tutti i Giochi di Ruolo Indie.
Perché ?
Perché per loro intrinseca natura sono videogame che richiedono una mole spropositata di tempo e, soprattutto parlando di quelli tattici, offrono poche occasioni per fare una partita al volo.
Ma LA TRAMA…
Eh, la trama.
La trama uno deve avere la pazienza di scoprirsela, di conoscere i personaggi, l'ambientazione…insomma pure quella, a suo modo, non è quel che si dice un elemento immediatamente accessibile e/o apprezzabile dopo pochi minuti di gioco.
Fiducia guadagnata
Ora, prendiamo un Final Fantasy a caso dell'era SNES, o anche PlayStation.
Per dire, quanti tra i vostri conoscenti hanno giocato a quella meraviglia di Final Fantasy VI ?
I miei non sono mica tanti, e praticamente tutti (me compreso) ci si sono cimentati grazie alla fama pregressa della serie, il "bollo di qualità" rappresentato plasticamente dal vecchio logo Squaresoft.
Quest'ultimo ha sempre fornito un fattore motivazionale molto importante (capace di andare oltre a vecchiaia, incontri casuali, drammi legati all'emulazione eccetera eccetera):
Per dire, è quello che mi ha permesso di giocarmi il vecchio Final Fantasy IV per SNES senza patirne troppo l'età. 2
Non ti conosco
Questa fiducia un Indie, per forza di cose, non ce l'ha.
Può avere il passaparola tra pochi intimi, il tam-tam social mediatico e tante altre cose, certo…
ma nella stragrande maggioranza dei casi queste funzionano solo quando c'è un'altra cosa:
L'Immediatezza
Ultimamente sto giocando allo splendido Axiom Verge, un palese figlio dei vari metroidvania che riesce a conquistare nel giro di pochi secondi.
Discorso pressoché identico lo potrei fare pure per Crypt of the NecroDancer, piccolo gioiello appartenente ad un genere completamente diverso che in più offre qualcosa di originale e mai visto prima:
Un titolo forte di una colonna sonora fantastica, stile invidiabile e, ancora una volta, di un'immediatezza assoluta.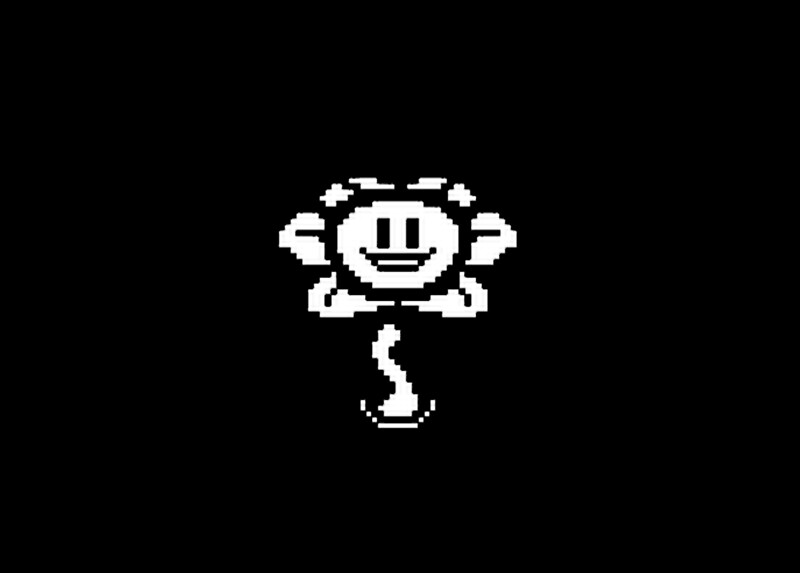 Va detto che pure un Gioco di Ruolo come Undertale (di cui abbiamo recentemente discusso) ha fatto della sua (pseudo) "scarsa longevità" un importante appiglio per tanti giocatori occasionali, i fantomatici casual gamer che, come si diceva un paio d'anni fa, per me non esistono.
Morale
Consiglierei a tutti gli aspiranti creatori di videogiochi di non cimentarsi mai con titoli lunghi ed impegnativi, almeno all'inizio.
Mi rendo conto che più o meno tutti abbiamo nel cassetto una megastoria da raccontare (e che spesso merita di essere raccontata, intendiamoci)…
Diciamo solo che, prima di farlo, bisogna prima conquistarsi la famosa fiducia su cui costruire la propria credibilità futura.
Ma riflettendoci, forse vale un po' per tutto 😏
per successo non intendo numeri eclatanti o altro, giusto un buon risultato che consenta allo sviluppatore di guadagnare qualcosa e cimentarsi con altri videogame in futuro. ↩

E, a differenza del raffinatissimo e pressoché eterno Final Fantasy VI, con FFIV i limiti tecnici si sentono davvero tutti. ↩