Ok, questa sarà dura.
Controlliamo assieme il kit di sopravvivenza da recensione da battaglia:
Birra: ✔️
Disco 1 : ✔️
Nottefonda: ✔️
Bene…si parte.
Undertale
Leviamoci subito il sassolone dalla scarpa:
Dalla sua uscita, Undertale sembrava avere come missione lo starmi sulle balle.
Perché è stato il classico "tormentone" nerd per un lungo periodo ?
Anche, ma non solo:
C'è un po' tutto quel discorso sull' "Infantilismo Maturo", che ho già affrontato un paio d'anni fa parlando del successo di Jessica Nigri allargando il discorso oltre le sue tette. (e sì, è stato faticoso)
'Sto gioco pare partorito da 4chan
Ecco: la mia repulsione istintiva partiva anzitutto da lì.
Sarà che sono vecchio dentro, sarà che lo slang di 4chan mi disgusta quanto la musica neomelodica partenopea, ma insomma.
Siamo sempre nel regno del superficiale, lo so:
su questo punto non voglio minimamente criticare il gioco (che lo "spirito" sopracitato in parte se lo porta effettivamente dietro).
Mi limito solo a confessare che già prima del momento dell'avvio ero particolarmente prevenuto nei suoi confronti.
Anche per questo ho preferito aspettare, facendolo "decantare" un bel po' prima di cedere alla curiosità e infilarlo nella mia libreria steam.
Tecnologia
Alla diffidenza stilistica di cui sopra se ne aggiungeva un'altra, squisitamente "smanettona":
Il fatto che Undertale fosse stato sviluppato con GameMaker 2 mi faceva storcere un po' il naso, anche se al tempo stesso m'incuriosiva…più che altro perché l'autore, Toby Fox, ha fatto quasi tutto da solo.
E in questo senso sono stato piacevolmete sorpreso:
La creatività ed il "gusto artigianale" di Fox sono infatti encomiabili, specialmente nel senso di coesione che permea ogni suo comparto:
Tanto trama quanto gameplay, grafica e sonoro risultano strumenti perfettamente accordati nel medesimo concerto.
È quella sensazione che si ha quando un autore recita il testo da lui scritto ed interpretato, quella specie di "coerenza stilistica" che in tante occasioni fa davvero la differenza e che, manco a dirlo, viene sempre più spesso a mancare in titoli con team di millemilapersone alle spalle.
Un inno d'amore ad Earthbound
Sprite, Soundfont, gameplay e mille altri particolari di Undertale sono palesemente figli di Earthbound, classico JRPG di Ape uscito nel 1994 per Super Nintendo.
In questo senso, Undertale porta in seno una genuina anima da "hack-rom fusa con una creepypasta".
Nonostante questo potesse rappresentare un limite spaventoso, nell'economia del gioco finisce per diventare un vero e proprio valore aggiunto.
Moon: Remix RPG Adventure
Un'altra fondamentale ispirazione per Undertale (per stessa ammissione di Toby Fox, come leggerete tra un attimo) è questo misterioso videogioco mai uscito dal Giappone: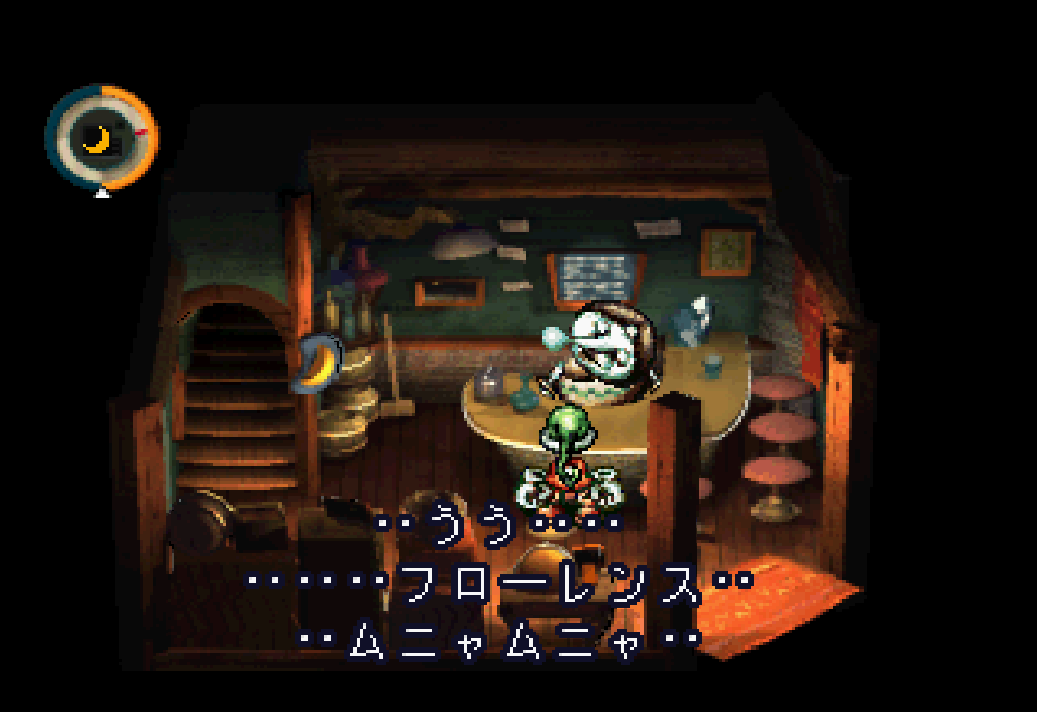 Distribuito da ASCII e realizzato da Kenichi Nishi 3 nel 1997, Moon: Remix rappresentò il proverbiale successo di critica dalle vendite precarie, risultando forse fin troppo visionario per la sua epoca di riferimento.
I want to mention another inspiration for UNDERTALE. It's a game called "Moon: Remix RPG Adventure."

It's an adventure game where you enter the world of an RPG where a "Hero" has caused havoc. pic.twitter.com/JATDeCUiZl

— tobyfox (@tobyfox) 17 novembre 2017
So, the point of the game is to repair the damage the "Hero" caused and increase your LV, (which stands for LOVE) by helping people instead of hurting them.

... Anyway, you can see how this inspired UNDERTALE. Even though I didn't play it (it's in Japanese.)

— tobyfox (@tobyfox) 17 novembre 2017
Potrà sembrare un dettaglio da cultori della storia del videogioco ma, come vedremo tra qualche paragrafo, credo che uno dei successi di Undertale stia proprio nella sua "tempistica", quindi è un elemento di confronto che ritenevo importante menzionare.
Onesto con se stesso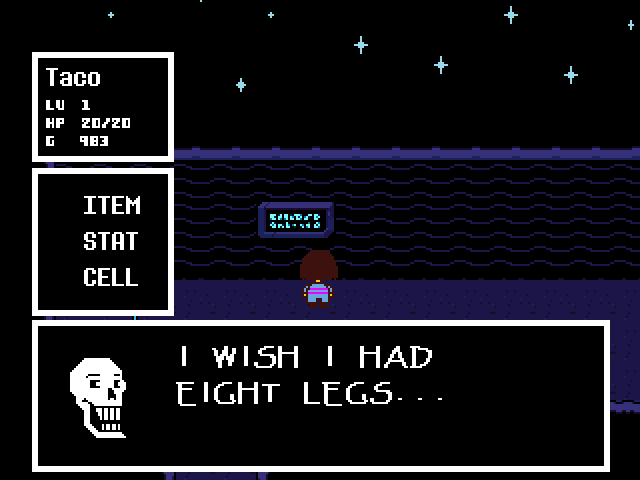 Undertale è un titolo peculiare che vuole sentitamente essere ciò che è, senza strizzare goffamente l'occhio alla nicchia che ha inevitabilmente finito per innamorarsi di lui.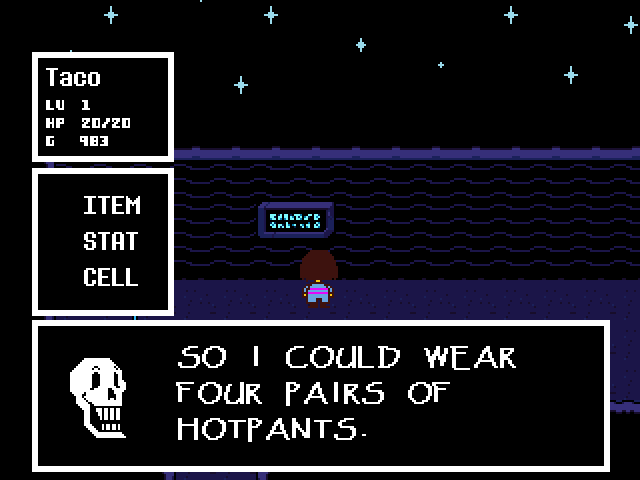 Retrò, grezzo, colmo di enigmi e visionario nei combattimenti, è un videogame forte di una semplice (ma originale) filosofia di fondo, interpretabile a diretta discrezione del giocatore in una ben cucinata miscela tra libero arbitrio da RPG occidentale e classici stilemi dei JRPG del Sol Levante.
Letteralmente Profondo
Se da un lato i personaggi e la trama di Undertale hanno forse raccolto fin troppi osanna dal pubblico 4, dall'altro parliamo di un gioco cucito su misura dal suo creatore e che, in quanto tale, risulta impregnato dal gusto "fatto in casa".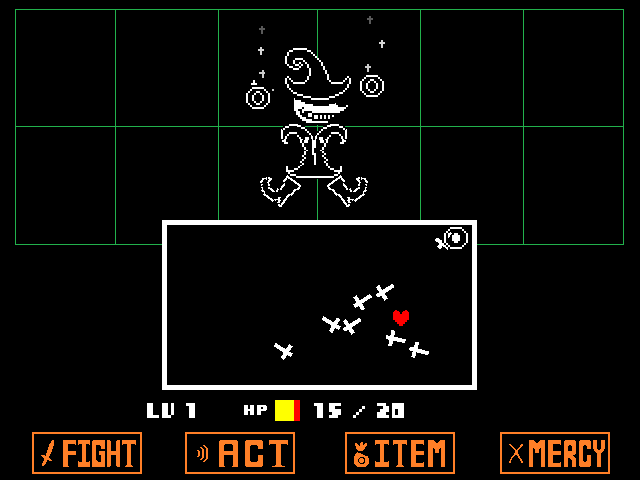 La cosa si traduce in modo evidente anche nell'originale gestione dei finali, nei colpi di scena nascosti rivelabili solo dalle azioni del giocatore, e dall'utilizzo spregiudicato e molto ispirato dei savegame (detta così potrà suonare strano, ma chi ha finito il gioco capirà ciò che intendo).
Tempistica
Come anticipavo tutto questo va unito al merito (e alla fortuna) dell'aver individuato il perfetto momento storico in cui uscire:
Sono abbastanza certo che, fosse stato realizzato nel 2009, Undertale sarebbe passato alla storia come una circoscritta leggenda nell'allora ridotta scena indie.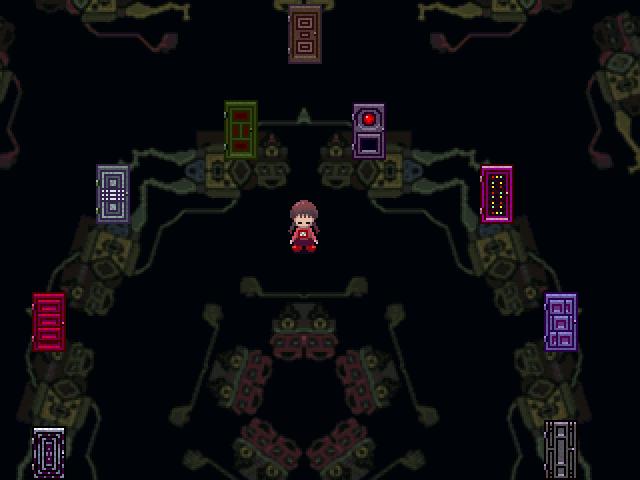 E intendiamoci: sarebbe stato un gran peccato.
Conclusioni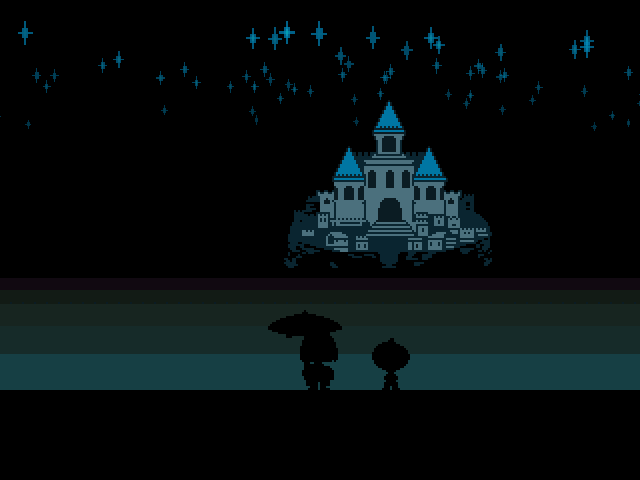 Sarebbe stato un gran peccato perché, in fin della fiera, Undertale è davvero un gran bel gioco.
Sopravvalutato a causa della pop culture corrente ?
Probabile.
Insopportabile cavallo di battaglia per gli "indie gamer" radical chic?
Certamente! 5
Un gioco per tutti i palati ?
Assolutamente no.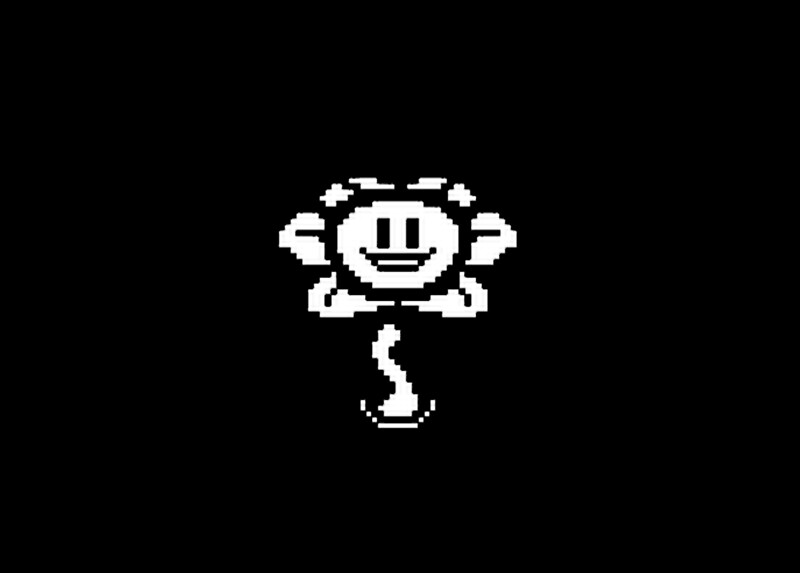 Eppure, come chiunque abbia avuto modo di sviscerarlo fino in fondo saprà, è un videogioco realizzato estremamente bene.
Fidatevi: chi scrive è sempre lo stesso tizio prevenuto dell'inizio del post, che alla fine si è certamente ricreduto:
Undertale è un titolo denso, curato, colmo di dettagli, che trasmette perfettamente le intenzioni del proprio autore.
E detto francamente, avercene di titoli di cui si possa dire lo stesso oggigiorno.
The Age of Absurdity di Phil Campbell and the Bastard Sons (il gruppo del chitarrista dei Motorhead) ↩

GameMaker è un ambiente di sviluppo "What You See Is What You Get" per videogiochi, parente analogo del longevo Rpg Maker e altri tool che in gioventù utilizzai anche io e che, forse proprio per questo, solo di rado hanno sfornato titoli curati a tal punto da sembrarmi davvero "professionali" ↩

La storia di Nishi è molto interessante: ex dipendente della Squaresoft (lavorò a Chrono Trigger e Super Mario RPG, per citarne due) guidò un primo esodo di dipendenti della società dei Final Fantasy nella piccola compagnia Love-de-Lic. Il suo distributore, ASCII Entertainment, fu produttore del celebre RPG Maker. ↩

Certamente il mio è un discorso inficiato dai miei - ben lontani - gusti, intendiamoci. ↩

Ma ne più ne meno di quanto un bellissimo Dark Souls può esserlo per i famigerati "hardcore gamer" del caso: al solito, "il problema non è il soggetto, sono i fan" ↩